Search & Hire

the right tech team

At Spryte, we define a new standard for custom software solutions. Find the right team, every single time.
Clients our teams have worked with
We enforce agile best-practices. Our Spryte teams make it their top priority to get an outstanding product out as quickly & efficiently as possible.
Create a Requirement
Spryte makes it easier than ever to create and manage requirements. Compare across multiple options, stacks, team sizes and specialties.
Create your own requirement
Tell us the technologies & exprience you're looking for, and have hundreds of our partners propose resources instantly
Unsure of your technical requirements? A Planning Sprint is all you need.
Start a planning sprint today!
Case Studies
Browse some past successful projects, and maybe find one that resonates with your next project needs.
300+
Partners
30k+
Technical Resources
2600+
Technologies Available
Refer a client
Know someone who could use a tech team? Most new clients of Spryte come from client referrals. Click below to join our referral partner network, and make significant commissions.
Stay tuned
Our goal at Spryte is to simplify technology acquisition. We do this by improving transparency and flexibility when it comes to finding and hiring technology teams. If you're a technologist, we'd love to let you know what we're up to.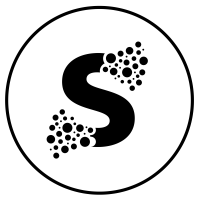 Don't just take it from us.
Everything we do at Spryte is measured against project success. That's defined by how happy our clients are. We try to simplify and get to the root of your goals, then we layer in the details. Start with a planning sprint, add a team, and let's build the next generation of technology together!
Global team of developers at your fingertips
Hiring a tech team yourself is difficult, expensive, and risky. You don't know who to trust, and the consequences of choosing wrong are painful. At Spryte, we help you find a vetted team to best suit your needs and your budget. Building custom software has never been so easy.
25+ Years Experience
We've been in the industry for a long time - rest assured that you are getting some of the best in the business.
3000+ Developers
With talented developers around the globe, we can find you the perfect fit for your project needs.
What we do
Spryte is the solution for all your custom software needs. Does your business need an app? Do you need a new website? Do you need help wrangling data? We provide a development team to build the tech you need to grow your business.
24+ Industries
|
100+ Participating Partners
01
We prioritize project success
We enforce agile best-practices. Our Spryte teams make it their top priority to get an outstanding product out as quickly & efficiently as possible.
02
We manage resources, so you don't have to
Your Spryte Project Manager handles your team throughout the development life-cycle, letting you focus on your business and what you do best.
Smart Matching Algorithms
At Spryte, we are a tech company. Don't get us confused with a staffing agency or dev shop! Spryte provides real-time pricing on the best team for your needs using our in house algorithms, data, and metrics. You can book directly with our technology partners through the Spryte platform. We guide and manage the project so it meets our Spryte quality standards, leaving you free to focus on your business with the peace of mind that we've got the tech piece covered.
01
Smart Matching Algorithms
Our algorithms are our secret to success, and the secret to the success of your project!
OUR COMMITMENT TO TRANSPARENCY
Transparent pricing and resource allocation
Leave no questions unanswered. Know exactly where your money is going and where resources are being allocated.
Real-time invoicing
No long-term commitments or suprises. At anytime you'll know exactly where resources are being located and the associated costs.
Experienced Project Managers
Our project managers ensure rapid high quality development with every sprint
Key Performance Indicators
Spryte's KPIs allow you to track your team's progress every step of the way
Access to Global Resources
Choose a local or global development team based on your budget and project needs
Flexible Pricing
We have teams around the world with many pricing options
Sprint #3 (Database Design)
From March 1, 2021 To March 30, 2021
Issues completed
Confidence in completion
Invoice #0294
Billing period from March 10, 2021 to April 30, 2021
Total Cost
$5,100.00