Client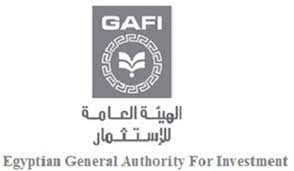 General Authority for Investment (GAFI)
---
Description
We collaborated with GAFI to provide the investment platform. GAFI's new investment platform eases the way for global investors looking to harness opportunities presented by Egypt's fast-growing domestic economy and the nation's robust competitive advantages as an export hub for Europe, the Arab world and Africa. The platform helps potential investors to obtain the required and necessary national and local approvals to facilitate a fast startup in the Egyptian market. The platform integrates with 47 ministries and government agencies authorized to provide all necessary licences and approvals required for the establishment of businesses.
---
Challenge
Amidst tough economic challenges and procedural meshes, the investment landscape in Egypt has not been reaching its potentials. In 2014, the country ranked 131 out of 189 countries in the World Bank's ease of doing business annual indicator. Since then, to improve the ranking and boost the volume and flow of Foreign Direct Investment as well as national investment, the government has mandated a strategic motion to create an investment-friendly environment. GAFI and MCIT (Ministry of Communications and Information Technology) were looking for a digital partner with capacities to transform manual plans, lengthy services, disconnected processes, paperwork, inter and intra ministries relationships, ideas, complaints, payments, and others into digitally, well integrated tools and services that can be easily used by investors.
---
Solution
We delivered GAFI, A comprehensive Investment Platform, a central "go-to" destination for investors to find all information, services and tools needed to quickly, and easily, invest in Egypt. Right from the portal, investors can access an interactive Investment Map; a tool that we specifically developed for GAFI based on esri technologies. Through the map, investors can easily find investment opportunities according to their very own preferences across different sectors and governorates; helping them make conscious and smart investment decisions easily.
---