Client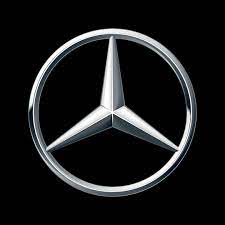 Mercedes Benz
---
Description
Mercedes-Benz, the global vehicle manufacturer and seller, is known for its outstanding contributions in the IT field. With its recent announcement of a new generation of application-based products and services that will seamlessly reshape customer experience, the company needed to reexamine its digital touchpoints and internal systems. After deep monitoring and analysis of IT infrastructure and running operations, the giant entrusted us to lead the journey from refreshing its portal, to moving on- prem solutions to Azure to enjoy the benefits of performance, scalability, flexibility and cost-effectiveness.
---
Challenge
There was a huge need to modernize Mercedes applications and get the benefits of the PAAS (App Services & Azure SQL) features on Azure. With our technical help and solutions offerings to get the optimal benefits of App modernization with Azure, the brand could accomplish marvellous benefits that have more likely exceeded potential expectations. The evolution journey landed to an exceptional destination and Mercedes got an immediate ROI on software implementation.
---
Solution
We delivered a comprehensive solution including a robust online portal that provides a new visually-appealing interface for Mercedes customers. To create unique and consistent experiences, we adopted creative use of web technologies without jeopardizing portal visitors time or privacy. The authentication processes were carefully implemented to ensure secure access to the system and provide coherent security management across the whole portal platform with a consistent role-based user interface and object model for assigning permissions on objects. Making it easier to manage user rights and group rights throughout the system. The solution covers all dimensions of a comprehensive software by allowing the permitted Mercedes representatives with administration permissions to access the portal's backend and perform needed administrative operations to support the functionality of the frontend portal features.
---