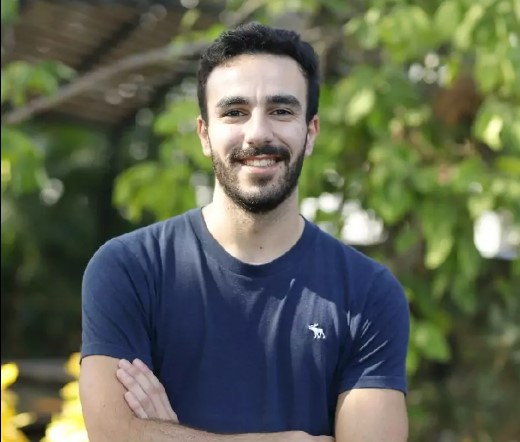 While we are a new young start-up who try to deliver new features very fast, they helped us build a full of features platform in a short time of a year. They are very dynamic according to our needs and very quick in what they do.
Eldad Giladi
Full Stack Team leader
---
Client
Frontegg
---
Description
Our client Frontegg is a SaaS-based company located in Israel that provides plug-and-play development solutions to other SaaS companies, looking to build out their basic SaaS essentials and more. The company helps speed innovation in SaaS by offering startups "out-of-the-box" solutions that they can simply plug into their systems — and bring their businesses to life. Frontegg was founded on the concept that they can help other SaaS companies be more nimble. So when it came to the development of their product, Frontegg had to base their model on that same nimbleness. We helped them get there. The company employed a team of developers, onboarding them as full-time developers. Using our staff augmentation service, they were supplemented by an additional team of surge workers that helped the company get overproduction hurdles. This model of combining talent allows the key, full-time team to get to work on longer-term programming challenges, while "augmented staffers" helped ensure that short-term tasks were complete. This allowed the whole team to speed up the development process and meet milestones, with time to spare. We were there for Frontegg when the company was in development, and we are still with them today, providing the service they need to help keep their applications on the cutting edge.
---
Challenge
When first starting out, Frontegg had all the right business ideas and knowledge, but only its CEO and CTO and a small local team to implement them. Extensive software engineering was required to get their company off the ground, yet, they were aware that the logistics behind expanding a development team in Israel can be challenging. In Israel, for instance, a company must officially register employees, endure an exhaustive onboarding process, pay additional taxes for their engineers, and submit to lengthy interviews and legal proceedings if they wish to terminate an employee. Not exactly the kind of setup a startup needs if they want to be first to market. After doing their due diligence, the company leadership made the decision to work with us, and to expand their world-class team with quality hires that would ensure that they could hit the ground running.
---
Solution
Realizing Frontegg had big needs and a short deadline, we were able to assemble a small team of high level, English speaking, Full Stack programmers and developers for the company. All this in just two weeks. We collaborated with Frontegg to determine the exact mix of talent they needed. The team was composed of our existing staff members available to meet the company's ongoing needs. When the company had extra needs that came up, it was no problem. We were able to procure additional talent quickly. The result was a team of core developers that handled ongoing concerns, as well as temporary surge talent which could be brought in when extra functions were being designed. This was just the mix Frontegg needed to help get their platform up and running — fast.
---