They offered us a very flexible model as so that we could on-board any kind of skill sets that were required to take the project to completion and make sure that all the skill sets that were required whether it be content management or basic CMS or Drupal platform skill sets or server administration skill sets or security skill sets, these could all be covered in the engagement model we had with them.
Aditya Banerjee
Digital Technology Lead
---
Client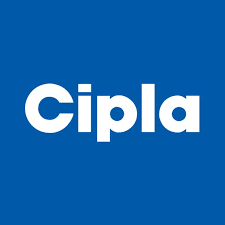 Cipla
---
Description
Cipla was able to employ multiple skills in tandem to support the launch of their new age platform Ciplamed. While they were deploying a doctor's specific application they had missed expected launch dates due to struggles of managing multiple agencies. They decided to partner with us as they were looking for a single partner to handle their agile launch plans. With us they were able to launch the product on-time and also continue to partner with a one stop solution partner for driving digital success. .
---
Challenge
Cipla had a host of requirements as they wanted to enhance the role of their partners manager and use a team with a list of comprehensive digital solutions – A corporate website where visitors could access corporate information and files and updates. A valuable online portal for medical practitioners so that they could access research papers, treatment webcasts, information on medical conditions and more. A single stop solution for all kind medical knowledge. A super engaging application with native Android and iOS functionalities to help these busy professionals have their quick knowledge dosage.
---
Solution
We provided the following solutions for Cipla Limited – A flexi-hiring based engagement model to support their flexible and agile needs Multiple teams started coordinating with a single account manager of our company for all their needs Single dashboard based delivery to multiple projects at once. A team of UI experts to ensure the application looks awesome and understands the modern customer requirements. A discounted rate for purchasing high number of block of hours with option of using the same within a year
---