Excellent product, [the] site turned out more or less precisely how I imagined it.
---
Client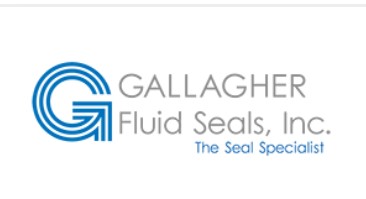 Gallagher Fluid Seals,Inc
---
Description
Gallagher Fluid Seals, Inc. is a global distributor and manufacturer of Fluid Sealing products. Gallagher represents the strongest seal manufacturers in the world, in addition to operating its own gasket fabrication facility. It is one of the very few distributors with engineers on staff to help meet clients' technical needs.
---
Challenge
Gallagher needed to secure its place as an industry thought leader and create brand awareness in the online space, highlighting its strong engineering skill set and its ability to solve problems. They needed to find a way to reach a global audience with their unique message. Rather than put more boots on the ground, they turned to a digital solution.
---
Solution
We set about scrubbing email lists and developing a well crafted survey to find out exactly what Gallagher customers were thinking about and where they were going to get their information. Then we designed a website that promoted interaction and we built a campaign schedule that kept visitors engaged. Gallagher's website traffic doubled, our first email open rate was 23% and within days of launch Gallagher was calling new customers.
---