Hats off! They recruited new, gap-filling solutions to satisfy our business requirements and moved us to Azure smoothly. We are happy!
Eng. Mohammed Salama
General Manager, Computing & Digital Media, ERTU
---
Client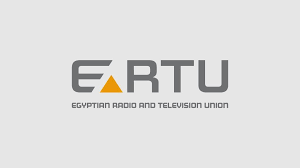 Egyptian Radio and Television Union (ERTU)
---
Description
ERTU envisioned a long awaited transformation towards digital broadcasting to introduce new services and gain new revenue streams from online streaming and video on-demand (VOD). In partnership with MCIT, ERTU chose us, to consolidate, host and manage the giant's complex infrastructure on Azure and develop critical solution components. In a few months, ERTU was ready with new engaging and operational customer experience on Azure in utmost security, stability and effectiveness; with a whopping 80% less cost thanks to running on Azure with world-class IAAS.
---
Challenge
In response to the vibrant and competitive broadcasting landscape, ERTU has long planned to repackage its products and services to meet the non-linear consumption patterns of today's digital audience on social media and mobile devices. The big player wanted to introduce streaming, VOD services among many others. The veteran broadcaster needed to restore its regional leadership and put a stop to a revenue haemorrhage from customer churn as well as end leakage of advertisers to other broadcasters. The immense challenges of a fluctuating economy, devaluation of the local currency and the costly integration of complex infrastructure of different technologies for the move into the simplicity of the new digital were showstoppers.
---
Solution
With a huge, first-of-its kind move to Azure, We were the partners of choice. We are long known for its digital mastery in cloud and Azure solutions on a local and regional basis. The solution provided a hybrid architecture that uses ERTU's IBM WebSphere portal with DB2 as a database backend; Red Hat Enterprise Linux, on demand, as the operating system; along with many Azure network services, such as CDN and Traffic manager. For platform security, the team scanned Microsoft ISV security appliances marketplace to hand-pick Palo Alto and Barracuda as the best fit to customer needs that would stop any risks and threats in such a hybrid mix of technologies.
---