The first pleasant experience I had with them was that I did not have to spend hours explaining our business to the team…they instantly got it. The second surprise was their turnaround time, which kept us on our toes! The team has always been ready to support us, whether it was with last minute design changes, ensuring correct DNS routing, or advising us in our marketing strategy. It is pretty much like having my own digital marketing expert on standby. I would highly recommend to anyone looking to improve and channel their marketing efforts in the right direction.
Sumedha Tatke
Head of Product Marketing
---
Client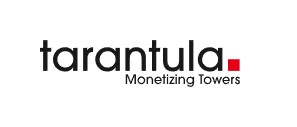 Tarantula Monetizing Tower
---
Description
Tarantula is a Canadian-owned global software company and a proven market leader of an end-to-end telecom site management solution. We empower tower site owners to achieve operational efficiency and monetize their assets, all to increase the value of their tower business.
---
Challenge
Deploying an inbound funnel to track website traffic, leads and conversions in a predictable manner. Identifying opportunities for driving positive word of mouth and establishing tarantula as a thought leader in towerco industry.
---
Solution
Inbound Marketing Services with a focus on content as well as monthly nurturing activities to appeal to the relatively niche target audience. Optimized SEO strategy to attract high quality traffic.
---